More Space, Better Value: The Appeal of Fallbrook's Real Estate
Thinking about moving out of state from California but worried about leaving behind the Golden State's charm and lifestyle? Look no further than Fallbrook, a hidden gem in North San Diego County. Fallbrook offers the perfect compromise for those seeking more land and property at a better price while still enjoying the benefits of California living. In this blog, we'll explore why Fallbrook should be at the top of your list and how this charming community offers the best of both worlds.
Embracing Community, Schools, and Shopping in Fallbrook
The Allure of Fallbrook: Fallbrook, known as the "Avocado Capital of the World," boasts a picturesque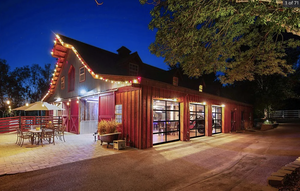 landscape dotted with lush avocado groves and rolling hills. The small-town charm and friendly atmosphere make it an inviting place to call home. As you contemplate your move out of state, consider Fallbrook's tranquility, where you can escape the hustle and bustle of city life without sacrificing the convenience of nearby urban centers.
More Land and Property for Your Buck: One of the most significant advantages of moving to Fallbrook is owning more land and property without breaking the bank. Compared to the soaring real estate prices in California, Fallbrook offers spacious lots and homes at a fraction of the cost. You'll be amazed at the value and space you can get in this beautiful area. The Billy Long Real Estate Group specializes in the area and can answer any possible questions you have.
Easy Access to Desirable Destinations: A common concern when moving away from California is the distance from popular destinations. However, Fallbrook's strategic location allows you to access these desirable spots quickly. With easy access to major highways, you can still enjoy weekend getaways to the stunning California coastline, lively San Diego city, and other renowned attractions in no time.
Embracing Community Spirit: Fallbrook boasts a close-knit community that warmly welcomes newcomers. You'll find a friendly environment where neighbors are more like family here. The sense of belonging and community engagement creates an enriching experience for residents of all ages.
Quality Schools and Educational Opportunities: If you have children or are planning to start a family, Fallbrook's excellent schools will ease any worries about their education. The area is home to top-rated public and private schools, providing a nurturing and supportive learning environment for young minds.
Charming Shopping and Dining: Even though Fallbrook offers a serene setting, it doesn't lack shopping and dining experiences. The delightful downtown area features a variety of quaint boutiques, local eateries, and vibrant farmer's markets, ensuring you never miss the charm of California's unique shopping culture.
Exploring Nature's Treasures: For nature enthusiasts, Fallbrook is a dream come true. With its mild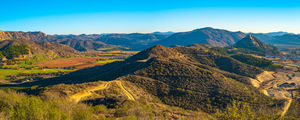 climate and stunning natural landscapes, you can indulge in hiking, biking, and horseback riding adventures. Be sure to explore the nearby Santa Margarita River trails or visit the Fallbrook Land Conservancy's ecological preserves for a tranquil escape into nature.
Festivals and Events: Fallbrook's vibrant cultural scene comes alive with various festivals and events throughout the year. From the Avocado Festival to local art shows and music events, you'll always find something entertaining and enriching to do.
Low Crime Rate and Safe Environment: Safety is a top priority when choosing a new place to call home. Fallbrook boasts a relatively low crime rate, providing peace of mind for residents and making it an ideal location for families and retirees alike.
Sense of Privacy and Serenity: In Fallbrook, you can enjoy the best of both worlds – the privacy and serenity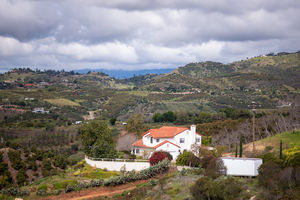 of your spacious property while still being a part of a vibrant community. This harmonious blend allows you to create a life filled with cherished moments and meaningful connections.
Fallbrook – The Perfect Blend of California Living and Spacious Serenity
If you're considering a move from California but want to stay close to the Golden State's allure, Fallbrook is the perfect solution. This hidden gem offers more land and property at a better price, along with a friendly community, excellent schools, and easy access to desirable destinations. Embrace the tranquility and charm of Fallbrook while still enjoying the perks of California living. With its picturesque landscapes, vibrant culture, and welcoming atmosphere, Fallbrook is the perfect place to call home. If you are looking to start a new chapter of your life in this beautiful corner of North San Diego County please don't hesitate to call Billy Long at 760-454-7788 or email us at info@billylongre.com!