Embracing the Equestrian Lifestyle: Discovering the Thriving Horse Community of Saratoga Estates
Welcome to Saratoga Estates, a charming residential community in Bonsall, California. Surrounded by rolling hills and picturesque landscapes, Saratoga Estates offers an unparalleled lifestyle reminiscent of Rancho Santa Fe. In this blog, we'll explore the vibrant horse community and the plethora of equestrian activities in Saratoga Estates. We'll also discuss the advantages of investing in this promising locale, including the opportunity to purchase additional land. Whether you seek a new home or an equestrian haven, Saratoga Estates is where dreams come true.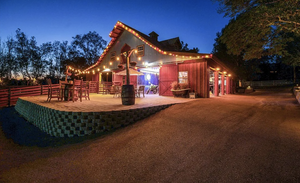 Embrace the Equestrian Lifestyle: Saratoga Estates is a haven for horse enthusiasts, providing a range of equestrian amenities and activities. Enjoy scenic trails that wind through the countryside and access state-of-the-art boarding facilities and training centers. Whether you're an experienced rider or a beginner, Saratoga Estates provides a supportive and engaging environment for all equestrian enthusiasts.
Endless Equestrian Opportunities: In Saratoga Estates, you'll find a wealth of equestrian opportunities. Explore stunning trails on horseback, immersing yourself in the beauty of the surrounding countryside. Participate in horse shows, competitions, and clinics organized by the local equestrian community. The proximity to esteemed equestrian centers and trainers ensures skill enhancement and a deep connection with your equine companions.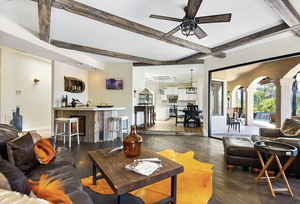 Advantages of Investing in Saratoga Estates: The Next Rancho Santa Fe: Saratoga Estates represents a unique opportunity to be part of the next coveted community akin to Rancho Santa Fe. By investing in a property here, you're not just buying a home; you're investing in a lifestyle and a future with significant growth potential.
Affordable Luxury: Saratoga Estates offers an affordable yet equally luxurious option compared to Rancho Santa Fe. Enjoy the perks of an exclusive community without straining your budget.
Expansive Land Opportunities: Act now to seize the opportunity to purchase additional land in Saratoga Estates. Expand your property, build stables, or create your own equestrian facility. The availability of land offers endless possibilities for customization and investment.
Strong Property Value Growth: As Saratoga Estates gains recognition as the next Rancho Santa Fe, property values are expected to appreciate significantly. By investing early, you position yourself for future financial stability.
Living in Bonsall, California: Nestled in North San Diego County, Bonsall offers a peaceful rural atmosphere with easy access to modern amenities. Enjoy a tranquil lifestyle away from the city, while still being within reach of major metropolitan areas, top-notch dining, shopping, and entertainment options.
Saratoga Estates: A Hidden Gem in Bonsall, California
Saratoga Estates in Bonsall, California, presents a remarkable opportunity for homeowners and horse enthusiasts alike. Offering a vibrant equestrian community, a promising investment potential, and the chance to be part of the next Rancho Santa Fe, Saratoga Estates is where dreams are realized. Don't miss your chance to be part of this exclusive community and embrace the equestrian lifestyle you've always envisioned. Explore Saratoga Estates today and embark on a journey of luxury, serenity, and equestrian excellence.
Ready to make Saratoga Estates your new home? Contact Billy Long, your trusted real estate agent specializing in Saratoga Estates properties. Whether you're looking to buy a home, invest in land, or explore equestrian opportunities, Billy Long is here to guide you every step of the way. Don't miss out on this incredible opportunity. Contact Billy Long today at 760.454.7788 or check out this video to start your journey to Saratoga Estates.