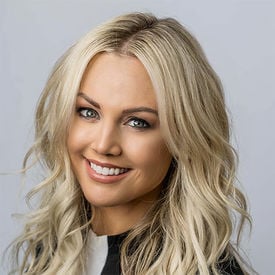 Marissa Bartolo
Real Estate Professional
A little about me
and why I love real estate
Marissa Bartolo is a Senior Real Estate Professional of the Billy Long Real Estate Group and leads the Orange County office. As a California native, Marissa started her real estate career at the age of 19 working as a transaction coordinator for an escrow company. Marissa later left the office job to enter the sales force by selling escrow services to real estate agents with a new title of "escrow rep." This was the beginning of a love for not only sales but also the value of exceeding client's expectations.
Upon graduating college with a Business Science Degree in management, Marissa took on the most rewarding job of all with a title of "mom." Now with 3 wonderful children she is a working mom with a passion for Real Estate. Being born and raised in Orange County, Ca Marissa decided to raise her children in Anaheim Hills where she had established a sense of community.
With a passion for raising kind and humble humans while instilling healthy living habits, Marissa purchased a business focused on providing exercise and companionship for local women and their children. For many years Marissa pushed her clients (literally making them push their children in strollers up hills) to new limits while giving back to the local community with monthly service projects. As an avid member in the community Marissa was a board member of Mom's Club which was a support group for local moms. This is where Marissa learned the impossibility of drawing the line between being an at-home mother and working mother.
As Marissa's children became more independent she decided to focus on her love for real estate. Upon joining the Billy Long Real Estate Group Marissa jumped right in working both residential and commercial real estate managing a $100,000,000 portfolio representing high profile clients and first time home buyers.
Marissa's expansive knowledge of Orange County real estate and personal background earn her the trust of her clients. Marissa's positive energy and outgoing personality make working with her a pleasure while the competitive side of her gets the job done. Marissa has a passion to win for her clients while leading with integrity and heart.