Are you a resident of Los Angeles County feeling overwhelmed by the city's hustle and bustle? If you're seeking a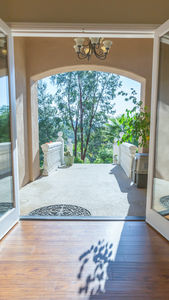 peaceful retreat, more land, and bigger homes, Fallbrook and Bonsall in California might be the perfect solution. These charming communities are situated near San Diego and offer a tranquil countryside experience without compromising access to modern amenities. In this blog, we'll delve into the appeal of Fallbrook and Bonsall, highlighting their unique features, things to do in the area, easy highway access, and proximity to San Diego.
Escape to Nature:
Fallbrook and Bonsall, located in Northern San Diego County, boast picturesque landscapes and an abundance of natural beauty. The region is renowned for its rolling hills, lush vineyards, and vibrant orchards. Residents can relish the serene countryside setting, with ample opportunities for outdoor activities such as hiking, horseback riding, and biking.
Easy Access to Highways:
One of the significant advantages of moving to Fallbrook or Bonsall is the ease of access to major highways. Both communities are conveniently located near Interstate 15, providing quick connections to other parts of Southern California. Commuting to San Diego or other neighboring cities becomes a breeze, allowing residents to balance a peaceful rural lifestyle and urban conveniences.
Close Proximity to San Diego:
While Fallbrook and Bonsall offer a serene escape, they are just a short drive away from the vibrant city of San Diego. Whether you crave a day at the beach, want to explore world-class museums, or indulge in delicious cuisine, San Diego's attractions are easily accessible. Residents can enjoy weekend getaways, attend events, and take advantage of the myriad recreational opportunities the city offers.
Things to Do in Fallbrook and Bonsall:
Visit the Fallbrook Avocado Festival: Known as the "Avocado Capital of the World," Fallbrook hosts an annual Avocado Festival celebrating this delectable fruit. Enjoy live music, artisanal crafts, local cuisine, and, of course, plenty of avocado-inspired treats.
Explore the Grand Tradition Estate and Gardens: The Grand Tradition Estate and Gardens in Fallbrook is a hidden gem, featuring stunning botanical gardens, serene ponds, and enchanting architecture. It's an ideal spot for weddings, events, or a peaceful stroll.
Discover the Myrtle Creek Botanical Gardens and Nursery: Located in nearby Bonsall, the Myrtle Creek Botanical Gardens and Nursery is a serene oasis offering a wide variety of plants, charming shops, and delightful dining options. Spend a day exploring the gardens, shopping for unique treasures, and enjoying farm-to-table cuisine.
Wine Tasting in Fallbrook Wine Country: Fallbrook is part of the emerging wine region in San Diego County. Take a tour of the local wineries, sample award-winning wines, and experience the region's unique terroir.
Conclusion:
Fallbrook and Bonsall, just a stone's throw away from Los Angeles County, provide an ideal escape from the city's hustle and bustle. These charming communities offer residents the opportunity to live in larger homes with more land while enjoying easy access to highways and the proximity of vibrant San Diego. With breathtaking natural landscapes, a plethora of outdoor activities, and a welcoming community, Fallbrook and Bonsall beckon those seeking a tranquil countryside lifestyle. Make the move, and embrace the beauty and tranquility of these idyllic California destinations.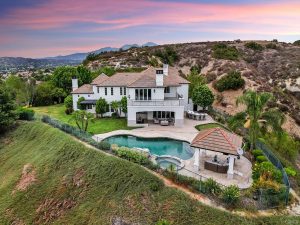 Looking for professional guidance in finding your dream home in Fallbrook or Bonsall? Look no further than Billy Long and his experienced real estate group. With their in-depth knowledge of the area and dedication to client satisfaction, Billy Long and his team will assist you in making a seamless transition to your new countryside residence. Contact Billy Long Real Estate Group today at 760-454-7788, info@BillyLongRE.com or visit BillyLongRE.com to start your journey toward finding the perfect home in Fallbrook or Bonsall, CA. Don't miss out on the opportunity to embrace a peaceful and spacious lifestyle in these picturesque communities.